Season's Greetings, and wishing you all many a 'Silent Night' over Christmas
We wanted to share our end of year report which shows a few of the reasons why our clients have peace of mind for all their hosting and managing risk, 365 days (and nights) of the year.
Silent Nights, it's something we know our clients really appreciate.
Contact us to ensure your Silent Night.
---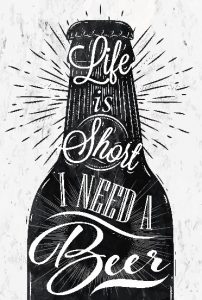 To celebrate this, we're finishing the year with a competition for one lucky person to win £100 of ice cold beer which will delivered to their offices before Christmas. There are also two second runner-up prizes of £50 ice cold beer delivered to your offices. It's a simple competition, answer one question and you can be in for a chance to win, and be the office hero for the day!
And that's not all, the prizes also includes DC workshop or hosting audit for your business which means you can kick start the New Year with a proper review of where the opportunities lie and ideas on how to save on costs. Details on how to enter the competition are further down the newsletter.
---
We're looking forward to 2018, and the DC team share a couple of thoughts on what to look out for in 2018 and how to be ready for the start of the year for the big changes that lie ahead.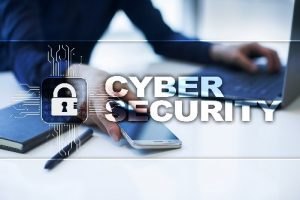 Cloud, Risk and Cybersecurity:
2018 will continue to see GDPR preparedness and cyber-protection as major topics. Brands will need to work with their partners ever more closely to ensure that the risk to their brand reputation are effectively managed. It doesn't really take a crystal ball to predict that there will be further high-profile data breaches and an increasing number of denial of service attacks against prominent brands.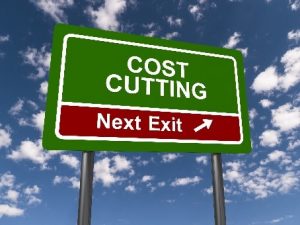 Cloud sprawl and consolidation:
The Christmas freeze brings an opportunity to review the cloud apps, instances and infrastructure you have deployed. This will help you analyse exactly what you have, make sure it's still required and nothing has slipped through the net. Cost reduction can be a good driver for encouraging this but also ensuring documentation is up to date and accurate is a worthwhile exercise in its own right. Start from both ends, with what the CMDB says you have and with what your cloud provider is reporting. You'll be able to start the New Year with an accurate set up and confidence in your infrastructure.
---
December Case study: Educational Training Foundation
This month we're proud to showcase our Educational Training Foundation case study, which features the tailored, resilient and robust solution we developed for ETF, saving them both time and money.
---
WIN BEER FOR YOUR OFFICE:
To enter the competition and win £100 of beer for your office, simply answer the following question:
'What is the name of the Digital Craftsmen tool which saved ETF time and money when migrating their existing sites to AWS?'
(clue – you'll find the name in the ETF case study)
Once you've found the answer, send an email to [email protected] with the correct answer. Confirm you are over 18 years of age. T&C's apply – click here.
• There is one prize of £100 of beer and a half day workshop (alternative prize available to the value of £100)
• There are two runner-up prizes of £50 of beer and two hour workshop (alternative prize available to the value of £50)
Finally, we look back at a few of our favourite blogs of the year, packed with great advice for those who are looking at ways to improve, streamline, increase security and manage operational risks for your business.
https://www.digitalcraftsmen.com/ideas/azure-power-automation-how-to-reduce-costs-and-increase-efficiency/
https://www.digitalcraftsmen.com/ideas/how-to-provision-a-new-aws-virtual-private-cloud-vpc-instance-using-foreman/
https://www.digitalcraftsmen.com/ideas/information-security-awareness-identifying-security-threats-vulnerabilities/
Wishing you all a peaceful Christmas with many a 'Silent Night' from the Digital Craftsmen (and women) team and a Prosperous New Year in 2018