Education and Training Foundation
Developing a flexible, scalable and secure cloud hosting solution
Challenge
In 2016 the Department for Education asked the ETF to additionally commission the delivery of online resources for learners to support the government's Prevent strategy to counter radicalisation and extremism. To host these new resources, the ETF commissioned DCL to provide a cloud hosted solution that would host the new learner LMS and also the existing Foundation Online Learning systems. wanted to migrate its entire hosting infrastructure to the public cloud in order to offer more flexible hosting services to its clients.
Solution
The DCL team proposed that the Moodle platforms were consolidated into an existing ETF hosting Environment – this allowed the ETF team to take advantage of economies of scale and the existing High-Availability design and infrastructure which had already been operating successfully for several years.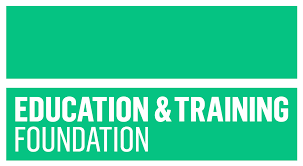 Read our case study on ETF.