Southend Manor FC
As part of our grass roots support, we're proud to sponsor Southend Manor FC.
We salute all the young players, supported by their families, and the unsung heroes who make it all possible every week, through cold, wind and rain to help young people achieve their sporting ambitions.
Local football teams deserve our top-tier support, and we're on your side cheering you on.
At Digital Craftsmen, we're not just about clouds and code.
We're here to support local organisations, local sports clubs and local initiatives that are the lifeblood of communities.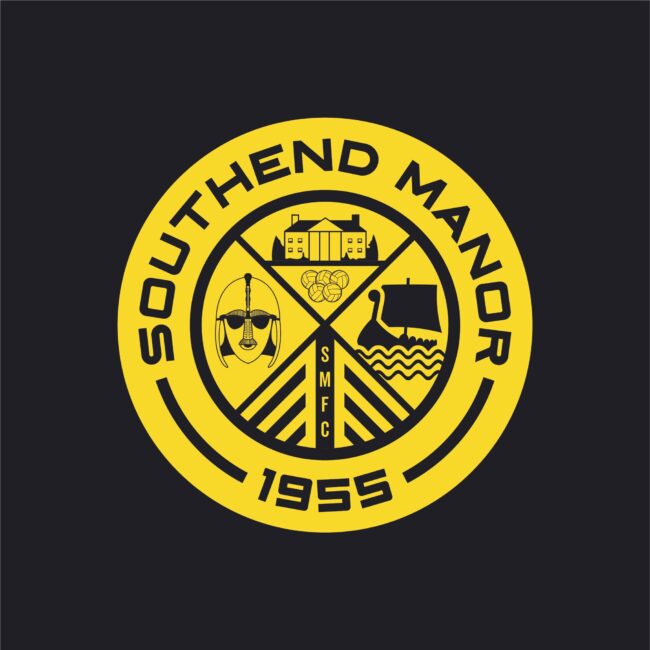 Why are we getting involved with local initiatives?
There's a well-known saying: 'It takes a village to raise a child'. Today it takes an entire community to come together to provide positive experiences for children to grow in a safe and secure environment.
We have decided to focus our support on helping younger generations to learn the essential tools and life skills to carry forward into their adulthood.
Confidence, concentration, courage, decision-making, initiative, facing failure with the same grace as success, and being a team player. These are the skills and life experiences we are proud to be part of building for young people.
With record levels of stress and depression among young people, it is well known that sport and personal achievement can greatly improve mental health and reduce anxiety.
That is why we are proud sponsors of Southend Manor FC and all the other local community initiatives we are involved with.
If you have a community project and are looking for support, please email: [email protected] and tell us about it.
Who are the Digital Craftsmen?
We are a cloud hosting and security company providing specialist services for business owners to help them stay at the top of their game.
Our cloud hosting boosts business performance
Our security audit defends businesses against ransomware attacks
Why it matters?
Cloud hosting expertise:
Our specialist cloud hosting services makes sure your website and online operations are in peak condition. It means faster load times, secure data storage, finding ways to cut hosting costs, full back-up of data and minimal downtime.
Security and vulnerability audits:
We offer FREE security and vulnerability scans to assess your online security to minimise threats of ransomware attacks on your business.
Detecting and patching weak spots is the first line of defence in security landscape. It's your way of ensuring your business's reliability, and your partners and clients know you're taking every step to secure their data.
It's the safest way to safeguard your reputation and customer trust.
Build trust in your business
By investing in our services, you're not only getting peak performance from your technology while keeping tight control on costs, but you're also showing to your partners and customers that trustworthiness and reliability are the keys to success.