Sign up for our Free Vulnerability Audit with Partner Qualys
Identify all vulnerability issues across your network
Sign up for an audit (our team will contact you for a pre-audit briefing)
The audit pinpoints all known or unknown potential issues which hackers will try to exploit
Report with recommendations and guidance on a) how to fix issues and b) secure your data
A FREE no obligation 30 min call with our team is available to talk through the report findings and the immediate steps to tackle the identified vulnerabilities.
Want to improve your Cyber Security? Contact us today
"*" indicates required fields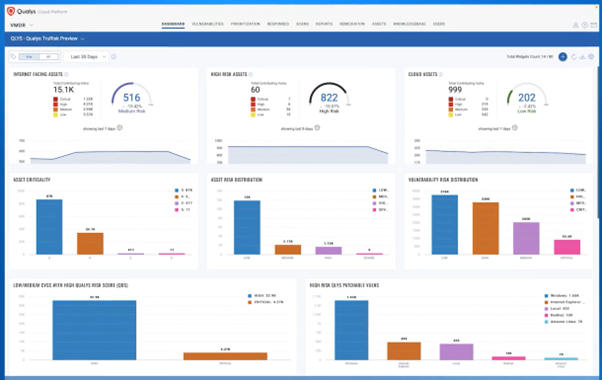 Sign Up & Secure Your Business:
Report Insights: 
Identifies basic mistakes, pinpoints active and potential vulnerabilities
Delivers a roadmap with guidance on how to fix vulnerabilities
Recommendations for future best practices to keep the network secure
Your Cyber Security Partner
Trusted cyber security services from ISO:27001 & Cyber Essentials verified experts
Insights from your audit include:

Vulnerabilities
A design flaw or misconfiguration which makes your network (or a host on your network) susceptible to malicious attacks from local or remote users. Vulnerabilities may exist in several areas of your network, such as in your Firewalls, FTP servers, Web Servers, Operating Systems or CGI bins, depending on the level of the security risk the successful exploitation of a vulnerability varies from the disclosure of information about the host to complete compromise of the host.

Potential Vulnerabilities
When we go deeper into networks to uncover hidden vulnerabilities or a series of issues that will in time become a vulnerability

Intelligence Gathered
Visible information about the network related to the host, such as traceroute information, Internet Service Provider (ISP), or a list of reachable hosts. Information gathered severity levels also include Network Mapping Data, such as detected firewall, SMTP banners, or a list of open TCP services.
Read the latest news, research and expert views from our master Craftsmen on cyber security and hosting issues, cyber risk, threat intelligence, network security, incident response and cyber strategy.
Start the conversation, let's talk...