Putting the spotlight on Cyber Security
Cyber Trends – SKY Digital Channel 181
What happens when you invite four leading security experts into a film studio?
A 30-minute TV programme giving an insider's perspective on the reality of ransomware attacks and what is going on behind the media headlines.
We asked our security colleagues to share their first-hand experiences of dealing with the attacks launched by cyber-criminals. They talk about the psychology of hackers and the differing motivations behind cyber attacks. Another factor for the increase in cyber attacks is the commoditisation of cybercrime. The tools needed to launch attacks are sold on the dark web opening the doors for opportunistic cyber-criminals.
However, the message from our experts is – by following a few basic steps a business will raise its security level.
Who is the programme for?
The programme is intended for business professionals, but the information and advice apply to everyone across all industry sectors.
The message of taking positive actions, educating employees and collaborating, businesses have a better chance against the activities of cyber criminals being successful.
We call it the Security Mindset, which all businesses must adopt.
 "As the pace of the world's digitisation continues to accelerate, the need to be secure is a fundamental business requirement. Cyber security should be seen as a business enabler for growth; providing faster better services to your end customers. To do this will require a change in mindsets, this is not an IT problem it is a business problem and we all have a responsibility to ensure its success."
Matthew Middleton-Leal – EMEA Managing Director – Qualys
A rising tide lifts all boats
Over the next months, we'll invite more experts to discuss the latest security trends from industry perspectives. From phishing attacks to social engineering, securing increasingly complex software, to the importance of patching and why SOCs are the must-have in cyber security.
Please join us for the start of a journey into becoming cyber-aware. Sign up in the contact form below to receive expert guides and advice. We're also available if you want to talk to a security expert if you have any concerns about your state of cyber preparedness against cyber attacks.
The essential  cyber security reading we recommend for businesses are below:
https://www.cisa.gov/cyber-essentials
Digital Craftsmen
Simon Wilcox
Simon's interest in Information Technology started young when he was programming software before setting up and managing his school's IT systems. Early in his career, he was Head of Internet technology at Williams Lea, before becoming the youngest appointed Technical Director of Reading Room.
In 2002, he left to set up Digital Craftsmen, believing in putting security first, from infrastructure design and build through to specialist cloud hosting, long before it has become the key issue it is today. To underline the business's commitment to the security services it offers to clients, the company recently achieved a level of excellence in its ISO27001 report, alongside its Cyber Essentials accreditations.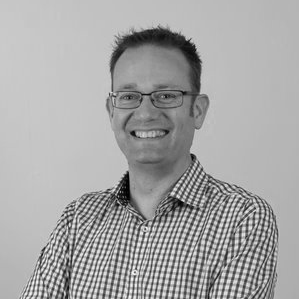 Digital Craftsmen
Paul Orrock
Paul has over 25 years of experience in infrastructure and systems design, build and rollout for internal and cloud-based applications. In his role as Technical Director with Digital Craftsmen, he has led the delivery of multiple projects for public and private sector clients, always focusing on risk management and security.
Increasingly, Paul has helped businesses to resolve major security issues on their infrastructure and networks. He is passionate about sharing the learnings of how the most common mistakes in cyber security can and will significantly impact organisations and the basic steps to avoid them.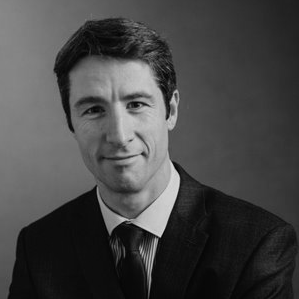 Channel 4
Brian Brackenborough
Brian Brackenborough is the CISO (Chief Information Security Officer) at Channel 4, the British television network. Previously, he was head of Information Security (Acting) at the BBC. In addition, Brian is an Advisory Board member for The Studio @ Home and helped to shape the agenda for one of the most influential thought leadership events for enterprise technology leaders.
He is a keen advocate of collaboration in the cyber security industry and is a well-respected expert speaker about cyber security in the UK and the world. Brian is often called upon to talk about the essential role of CISOs in organisations and why cyber security is not just reserved for the IT department.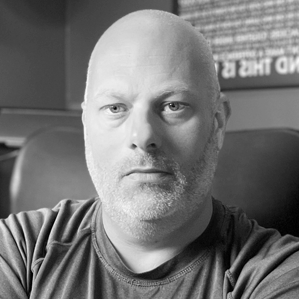 Guidehouse
Barry Coatesworth
Barry Coatesworth is a Director with Guidehouse's Global Energy, Sustainability, and Infrastructure (ES&I) Practice. He has over 30 years of experience in energy, finance, and the public sector working within risk, compliance and security.
An internationally recognized cyber security expert and advisor, Barry is part of the Industry Advisory Group for the Cyber Essential Scheme in conjunction with the UK's Department of Business, Energy and Industry Strategy, as well as a research advisor to the Parliamentary Office of Science and Technology (POST) on Big data, Ethics and privacy.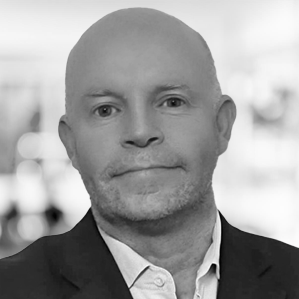 Qualys
Paul Baird
Paul Baird is an IT veteran with over 25 years' experience now solely focusing his efforts on cybersecurity and helping organisations drive down cyber risk. Paul's background has included building a security ethos and security operations centre (SOC) from scratch for several leading enterprises in the UK housing and automotive industries. Having moved to the vendor side to join Qualys as their Chief Technical Security Officer (CTSO) in 2021, he now drives Qualys' vision for cybersecurity at C-Level across customers and partners in the UK and North EMEA. He is a people-focused leader and passionate about supporting his team. Paul was awarded a fellowship by the Chartered Institute of Information Security (CIISEC) last year for his continued contribution to cybersecurity.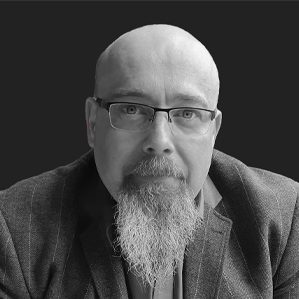 Qualys
Matt Middleton Leal
Matt Middleton-Leal is Managing Director UK, Ireland and Africa at Qualys.  With 25 years working in the security industry, Matt brings significant experience having worked for many organisations on security projects in areas such as Threat & Vulnerability Management, Identity & Access Management, Networks and Database Security.
Matt's experience includes leading teams managing operational security and consulting on security management projects. He has held numerous roles within Computer Associates, IBM, CyberArk and Netwrix before joining Qualys in 2021. Matt is a CISSP® – Certified Information Systems Security Professional.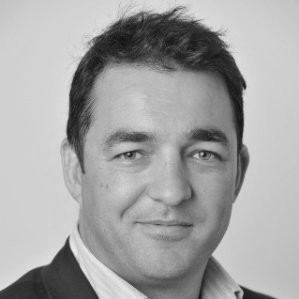 Sign up below for our free weekly security guides written by security experts.
If you have any questions regarding your business security, then feel free to call us on 020 3745 7706 or email [email protected]
We thank security experts who generously shared their time and expertise to make this programme and for their significant contribution towards the cyber security sector:
Matthew Middleton Leal and Paul Baird from Qualys
Barry Coatesworth from The GuideHouse
Brian Brackenborough from Channel 4