How Point Blank switched to AWS and saved 26% annually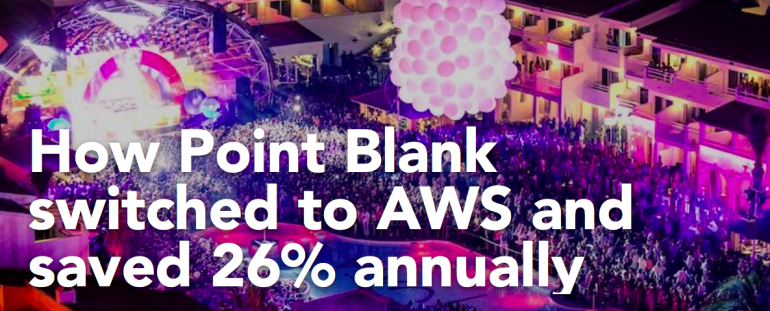 Download this case study as a PDF
About Point Blank
Point Blank is a music production school with a global audience of 2million and rising. Jules Brookes, MD of Point Blank, explains:
"We are a higher education facility teaching music production, validated by Middlesex University up to degree level. Our instructors are current artists and producers working with the likes of Swedish House Mafia, Primal Scream and Beyoncé. Our graduates include Leona Lewis, Goldie and Claude VonStroke."
The Challenge
Point Blank's courses allow students to upload their compositions for assessment and comment. As the school has grown and the length of course grown with their new degree level programs, the need to archive ever-increasing volumes of student data was putting a strain on their existing storage.
The Solution
To cope with the increased demand in a cost-effective way, Digital Craftsmen implemented AWS Storage Gateway to provide high performance local caching for current coursework. The system then transparently archives lesser used content onto AWS S3.
The Impact
The implementation of AWS Storage Gateway has reduced Point Blank's storage costs by 26% p.a. and:
Increase Durability: Takes advantage of S3's highly durable architecture to protect data stored in S3.
Improve Performance: High-performance local storage offers the best performance for students and staff.
Future Proof: The AWS Storage Gateway is transparent to web servers, so no code changes were required.
As Jules Brookes, MD, Point Blank Music School, outlines: "If you have anything that needs high-level monitoring skills then Digital Craftsmen are faultless. They're cutting edge."
Speak to the Managed Cloud Specialists
Digital Craftsmen are experts in cloud configuration and optimisation. Contact us today on 020 3745 7706 or at [email protected].