Keeping Your Clients' Websites Secure
Digital agencies building trust between themselves and their clients need to be able to demonstrate a strong and appropriate cyber security posture.
We work closely with digital agencies to provide exceptional web and cloud hosting for their clients, secured by the very best in cyber security best practices, people and technology.
Want to improve your Cyber Security? Contact us today
"*" indicates required fields
Websites that agencies build for clients are the calling cards that attract more business, so they need to perform effortlessly and consistently, with fast loading pages, no downtime and superb customer user experience for starters.
Design and user experience are always key when agencies are creating digital products, but poorly maintained and configured websites can quickly fall prey to cybercriminals.
Working with third-party experts offers the level of service and commitment needed to keep them fully secured against all cyber threats — at an affordable price.
Digital agencies and their clients often collate and collect large amounts of customer data, and if that information is compromised or stolen, as well as the legal consequences, it will severely damage corporate relationships.
Our ISO:27001 and Cyber Essentials-accredited experts have the skills, qualifications and experience to minimise your digital agency's exposure to risk.
We work with agencies to defend against cyberattacks with proactive, focused, industry-relevant threat intelligence to give you the confidence that comes from knowing all of the sites you work with are stable and secure.
Our specialised managed cloud hosting and cyber security services mean you can focus on realising the potential of your clients' brands, and your own.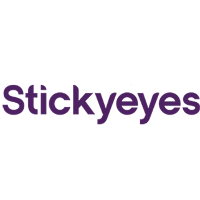 Start the conversation, let's talk...