Cloud Migration:
Go it alone, or get help from Cloud experts?
We believe in most cases seeking help from a trusted expert is a wise choice. And that is not just a shameless sales pitch, we truly mean it.
Our approach to a customer migration project is not to sell a specific product or service – it is to provide a tailored approach to help the customer understand their specific requirements and needs. Once these have been clearly scoped, then we advise on which product or service from the different providers is the best match. Digital Craftsmen manages multiple client systems across public and private cloud providers, and using this expertise provides expert recommendations based on your business needs through to the delivery of a successful IT system for your organisation.
It starts with a scoping workshop, to understand the scale and complexity of the project, and to establish and document functional and non-functional requirements after which the methods and timelines for your Digital Transformation are agreed. Establishing the right communication channels between key stakeholders is vital, and the Digital Craftsmen team can manage this and all aspects of your project to ensure a secure, stress-free and seamless migration.
All aspects of a good IT architecture are covered, and we apply all relevant cloud best practices alongside your organisation policies and government regulations to your IT systems.
In short, we support our customers with:
Scoping workshops
Finding appropriate cloud service providers (including DCL)
Develop a migration roadmap
Migration project management
And much more in bespoke agreements. For starters, how about you book a free consultation workshop with our solution architects?
Download Your Free Cloud Migration Guide & Template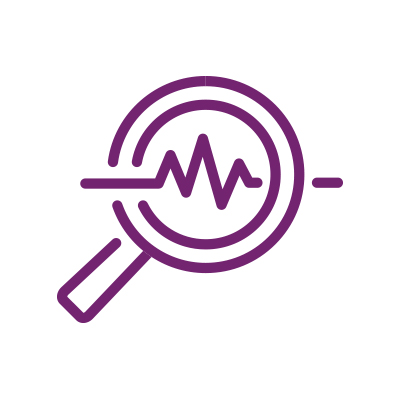 Step 1: Why do you want to migrate to the cloud?
Benefits of a successful migration may be drivers of moving to the cloud, they are usually not the reason(s) for making the move to the cloud. The real advantages of migrating to the cloud are often:
Competitive advantage
Strategic realigning to reach business goals
Essentially these are the two strongest reasons why you'd want to migrate to the cloud.
Step 2: Is it worth it? Do the benefits outweigh the costs?
In an earlier blog post, we outlined the basic steps of a TCO analysis of cloud migration. Using that as a starting point, calculate (with reasonable accuracy) the cost of current IT-related activities, amount and cost of current IT infrastructure, the anticipated cost for cloud resources from various providers and then different purchase option scenarios, workload patterns of resource consumption. Migrating to the cloud will incur an initial period of increased costs for the application porting efforts and while a 'lift and shift' strategy might seem an attractive option to get it done quickly, in terms of long-term benefits it is the least attractive option. Ordinarily, we do not recommend lift and shift as a general strategy.
Step 3: Security in the Cloud
Public Clouds are secure environments which implement a shared responsibility model, unlike the traditional approach to hosting and managing systems in a data centre. It's important you are aware of which aspects your cloud provider is responsible for, and for which aspects your business is responsible.
Through the media, you may be aware of businesses in the cloud who experienced suffered data breaches and reputational damage. All such compromises have been related to aspects which are the customer's responsibility in the cloud. This makes planning security and management an essential part of the migration planning before embarking on your cloud journey.
Clearly defined policies and procedures for operating in the cloud should be defined and distributed to all stakeholders involved in your Digital Transformation. To get you started with security in the Cloud, visit the following pages to ensure you are adhering to best practices.
Best Security Practices
Secure online products and services with security best practices
Cloud Security – Avoid security minefields, use the tools provided
Step 4: Planning the migration
This is arguably the most complex phase in your journey. Continuing from your TCO analysis, refine the architecture and state of the current IT landscape. You'll quickly discover interdependencies between important services and service components, which will determine a certain order of migration. We never advise to attempt a 'big bang' strategy – it opens the door for too much risk for anything going wrong.
Unfortunately, there are no blueprints for cloud migration offering a cookie-cutter approach to a pain-free and inexpensive migration experience. There are best practices (this blog describing one of them) but all too often not all of their components will work for every organisation embarking on a cloud migration.

A 'lift and shift' approach is in our experience almost always the wrong approach to successful cloud migration; it simply transports too many legacy artefacts in architecture and operations into your new cloud system. It can be, however, a valid choice as part of a journey to gradually transform your IT into a cloud-based or even cloud-first infrastructure.
Through planning your migration, your analysis will lead you to a migration and technical roadmap, which will give you a good estimate of the expected timeline of the migration and tasks\resources involved. However, a good cloud migration strategy and architecture analysis will always include a thorough analysis of issues and opportunities beyond mere technology. While that should be part and parcel of any good IT architecture, in the cloud the five pillars of a well-architected framework are particularly important. The flexibility of the cloud offers particularly good opportunities for improvement and business value, it also the potential for misconfiguration and wasteful use of resources are equally spectacular.
From there on, in our experience, a mix of lean management and agile technical transformation is the approach that has worked well for most organisations.
Step 5: Make it happen.
A successful cloud migration invariably requires buy-in and leadership at executive and board level (where applicable). Without it, most cloud migrations will be unsuccessful and lose momentum. Likewise, too much involvement (not to mention interference aka micro-management) will hamper progress, motivation and buy-in.
This is where the right mix of project management, development and operations comes in. Depending on the migration roadmap you may decide to run sub-projects in parallel, or purposely sequential. Either choice is right, as long as it is taken based on sufficient information and risk analysis. In most cases you will operate a hybrid infrastructure (own data centre, plus services operating in the cloud) for a set period of time, and that is okay. It may even be the desired end goal in your roadmap.

Our choice and suggestion are to set up small agile teams responsible for the migration of one component or service only. In a DevOps environment, the teams work closely with operations to migrate the component or service to the cloud. The DevOps ideal of small, incremental changes continuously deployed into production is in the case of migrations difficult to achieve. However, applying DevOps and agile (SCRUM) principles to intermediary versions of the component under migration until it replaces the legacy version is a viable route to go. With growing expertise and experience, the efficiency and efficacy of the migration teams will increase, and the velocity of the overall migration project will accelerate. Once that is completed, the team dissolves, and new teams are formed to tackle more components to be migrated.
To execute the migration roadmap, the Scrum Masters of all active migration teams coordinate in a lean management style (using Kanban as an option) to remove any unanticipated obstacles and hindrances and regularly report to the appointed project manager and technical director.
In our experience, it is very useful to plan for milestones, and once achieved serve as a point to step back, review the situation, and stabilise and remediate any shortcomings of the already migrated components. This is the point to adjust and steer the migration into a different direction if necessary.
Download Your Free Cloud Migration Guide & Template