You need a committed partner to deliver enterprise IT transformation.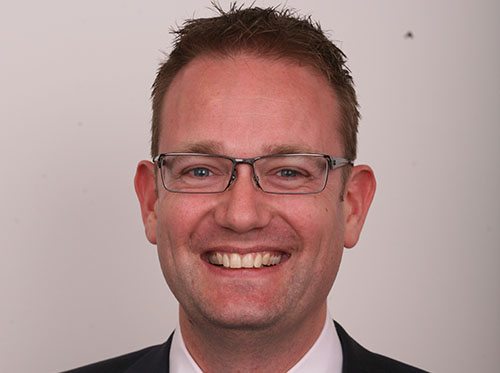 ---
A Word From Our Founder
"I started this business in 2002 with one aim: to help companies do IT right. I've seen the evolution of hosting delivery models from both sides - the experience earned in maximising ROI in our own data centres, as well as ensuring my team is trained on the latest cloud technologies. There is no silver bullet to the challenges of running a modern, technology-focussed organisation. There is no one-size-fits-all approach. There is only best practice, and using our expertise to help customers find what's right for them. That's what it means to choose Digital Craftsmen." Simon Wilcox - Founder & Managing Director
1
Results and relationships first. Our business thrives on productive working relationships with our clients, partners and vendors when we deliver results for clients even under tough circumstances.
2
An ethical, transparent and hardworking team. We have a reputation in this industry that has taken 15+ years to build. We strive to go above and beyond our customers' expectations each day.
3
Knowledge sharing with customers. Digital Craftsmen invests more than 3x the industry average in professional development. That's our secret sauce. We promise to bring that level of insight to the table every time.
A trusted partner
The specialists in hand-built, platform agnostic, (managed) technology services and hosting; reliably steering businesses through fail-safe security for over 15 years. Carefully delivering solutions right for you and your projects across our own IaaS platform, AWS, Azure, G-Cloud and other IaaS platforms together with client in-house systems. Our superior contribution to digital services is recognised with ISO 27001 and Investors in People accreditation.
Secure, safe and compliant
We make the cloud a safer place for our clients. Automated configuration, deployment and monitoring ensure that your system is resilient and responds to trouble quickly. We are also ISO 27001 accredited and will work with your business to create the secure combination of people, processes, and technology that keeps data safe.
Three levels of support
Offering a choice of three levels of support - Reactive, Proactive & Critical - our dedicated team is focused on protecting your business and improving its efficiency. Whichever level you choose, our managed services can help secure both your online reputation and your data.
Future-proofing your business
The work doesn't stop when the project is complete. We conduct regular reviews with our clients and once you're in the cloud, we'll continue to monitor your systems to ensure optimum performance and security levels.
An expert team
Making the move into cloud can appear complex. Our team of experts can advise you on industry standards, managing technology, and mitigating risks, whether you're migrating to the cloud or already working there. We are able to act as an extension to in-house IT, providing additional skills and experience when required. This for example, could include helping to migrate legacy systems, freeing up your team to focus on core business activities.
Mission
Enterprise IT is evolving and it's difficult to keep pace. That's where we come in. Digital Craftsmen's mission is to help you become a modern, technology-centric organisation that is built on best practice, secure infrastructure and reliable service delivery.
Principles
• Choose the right operating model. • Retain the right skills and capabilities. • Build on secure IT infrastructure. • Support you can always rely on. • Always keep ahead of the bad guys. • Stay agile – from dev to production.
Experience
For over 15 years Digital Craftsmen has provided tailored hosting and IT security solutions to businesses around the country ranging from large financial services companies to short-term government projects. Did you know that Digital Craftsmen spends 3x more than the industry average on training and certification each year? The result is an ever-expanding list of competencies across cloud infrastructure, security, governance and optimisation.
Capabilities
• Managed Cloud – a choice of public clouds supported by our team. • Managed IaaS – private cloud solutions and managed UK hosting . • Security Solutions – a range of services to protect your IT investment. • Professional Services – design, deploy and manage bespoke solutions.
Flexibility
We are operating model agnostic. We have experience managing public cloud infrastructure as well as operating our own data centres for private cloud and managed hosting customers. We offer true flexibility to our customers irrespective of where they choose to host their workloads. We strongly believe that understanding the business requirements before diving into a technology discussion helps us present the right solution at the best price possible.
Before
A Type 1 Business may view IT as a cost centre and adopt a closed and linear approach. This is often indicative of being in 'survival' mode with consistent firefighting and short-term thinking. This type of business will struggle to deliver lasting, positive technology changes. We can certainly help.
After
A Type 2 Business sees IT as a value creator, with an agile and open approach to technologies with a proven track record. These businesses are in 'growth' mode and must respond to a new set of challenges in optimising their infrastructure for cost, performance and security.
Digital Craftsmen has taken the pain from Amazon away from us. They've automated maintenance of the system, adding autoscaling to handle usage spikes, and automated down during downtime so the client is not hit with large costs.

If you have anything that needs high-level monitoring skills then Digital Craftsmen are faultless. They're cutting edge.

I like their service. I like their level of proactivity. They inform us as soon as they spot an issue, and 99 times out of a hundred it's before we spot it. They're friendly and regularly come to our offices.

Digital Craftsmen is incredibly important to us. We're an insurance company not a hosting company. We rely on them to deliver expertise.