Planning a Cloud migration?
Planning a Cloud migration? It's one of the biggest challenges any company will undertake due to the significant impact it has on a business's ability to future-proof itself.
The entire process of planning a Cloud migration provides organisations with an opportunity to review their entire business operations and the opportunity to increase their agility, reduce costs and transform how it operates.
A tailored approach to Cloud migration services
It makes sense to bring in Cloud experts to help support your business every step of the way in its digital transformation. As specialists in Cloud services, we champion both migration and modernisation and will help find the best cloud provider for your business and equip you with the cloud migration tools needed to ensure a smooth migration process across different cloud environments.
We provide a tailored approach to help customers understand their specific requirements by reviewing the data and insights gained during our initial discussions. Once we understand your business needs, we can advise which product or service from the different cloud providers provides the best options, and explain why.
We're here to help you navigate the Cloud migration process for multiple Cloud environment scenarios, including public Cloud solutions, Google Cloud, AWS Cloud, Hybrid Cloud, Private Cloud and Cloud-to-Cloud migration.
Want to improve your Cyber Security? Contact us today
"*" indicates required fields
Five Steps to Cloud Migration
Step One: Assess
Introducing the Why, What and How to simplify planning your Cloud migration strategy and mitigate any Cloud migration challenges
Evaluate the benefits of moving to the Cloud
Step Two: Costs TCO
Implementing a TCO (Total cost of ownership) analysis versus longer-term savings
Phased approach or full Cloud Migration
Step Three: Security
Defining new security protocols and what your business is responsible for managing
Rolling out security policies, and processes across the business
Step Four: Planning
Developing a tailored roadmap for Cloud migration
Reviewing different cloud migration strategies and requirements
Step Five: Action
Implementing the plans with best practice Project Management tools and practices.
Measuring KPI's and tracking milestones on Cloud Migration Roadmap
Book a free workshop with cloud experts
Initial discussions with us start with a scoping workshop to understand the scale and complexity involved in migrating to the cloud and moving your business operations over efficiently. These insights map out functional and non-functional requirements after which the methods and timelines for your cloud migrations are planned.
Download our Free Cloud Migration Guide and worksheets to start planning your cloud migration.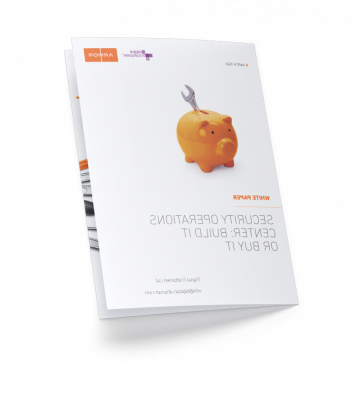 Download the Five Step Migration Guide & Worksheet here
Download our Free Cloud Migration Guide and worksheets to start planning your cloud migration.
"*" indicates required fields
Our Cloud experts
Digital Craftsmen has provided tailored hosting, IT security and Cloud-based solutions to businesses around the country for over 20 years.
Our team has extensive experience managing all aspects of your cloud computing project towards secure and stress-free Cloud hosting. We bring principles of good IT architecture, along with cloud best practices together with your organisation's policies and government regulations to your IT systems.
Our experts pride themselves on helping businesses manage, modernise and secure their Cloud infrastructure. To learn more about Cloud adoption, migration or the most effective cloud strategy for your business or organisation, get in touch.
Start the conversation, let's talk...
Read the latest news, research and expert views from our master Craftsmen on cyber security and hosting issues, cyber risk, threat intelligence, network security, incident response and cyber strategy.